Folding Pocket Umbrella Auto-open-close Telescopic Gustav Klimt: The Kiss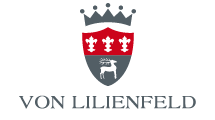 Famous motif by Vienna's prominent art nouveau painter Gustav Klimt (1862 to 1918).
He painted it in 1908, his 'golden' phase. The original can be seen in Vienna at the Galerie Belvedere.
The umbrella in muted green and earth tones enchants with the famous, golden art nouveau motif and transforms a walk in the rain into an artistic experience. The folding umbrella has an unassuming design, but the motif makes it look extra elegant. Which art lover would mind being shielded by this world famous painting?
100 % protection from rain / 95 % UV protection
auto-open-close
The closure strap is made of the same material/design as the umbrella canopy and can be closed with a push button
An umbrella cover in the same material/design as the umbrella canopy is supplied.
Material: Fibre glass spokes, telescopic shaft, rubberised knob
Elastic fiberglass spokes make the umbrella robust and windproof
Canopy: 100 % Polyester
Closed: length 30 cm / Open: length 50 cm / Diameter 100 cm
weight: 300g