Umbrella Automatic Art Gustav Klimt: Adele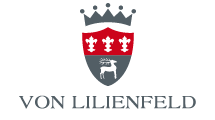 Famous motif by Vienna's prominent art nouveau painter Gustav Klimt (1862 to 1918).
This painting is from 1907 and shows Adele Bloch-Bauer aged approximately 26 years. The original can be seen in New York at the New Gallery.
The portrait "Adele" on the elegant umbrella accompanies the owner in rain or shine. The ornamental background in this painting merges well into the warm gold that forms the base of the umbrella's canopy. The umbrella is a brilliant accessory in any weather.


100 % protection from rain / 95 % UV protection
Automatic opening, it opens easily at the touch of a button allowing it to be operated with one hand
Material: Fibre glass spokes, steel frame, steel shaft, black faux leather handle
Canopy: 100 % Polyester
The closure strap is made of the same material/design as the umbrella canopy and can be closed with a push button
Umbrella diameter: 100 cm / Shaft length: 88 cm
Weight: 400g