Automatic Umbrella Devon, hunter green colour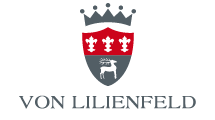 With its special form and clear lines, this green umbrella is an ideal accessory for design-fans. Unlike the conventional umbrella, which has only 8 segments, "Devon" has not only 8 but even 16 segments.
The big hunter green coloured automatic umbrella is an elegant companion for all the occasions.
100 % protection from rain / 95 % UV protection
Automatic opening - Fast automatic opening; it opens easily at the touch of a button allowing it to be operated with one hand
The closure strap is made of the same material/design as the umbrella canopy and can be closed with a push button.
Material: Fibre glass spokes, steel frame, steel shaft, black plastic handle
Canopy: 100 % Polyester
Weight: 620 g
Umbrella diameter: 103 cm / Shaft length: 86 cm