This product is currently not available.
Glasses case with cleaning cloth Art Flowers Vincent van Gogh: Irises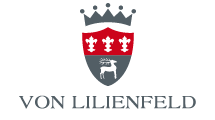 Being a symbol of creativity and immense energy, the iris is a understandably one of the favourite motifs of painters. The elegant and stylish case Iris shows the blooms in blue and white. Orange flowers in the background give the painting a fresh contrast.
The case is a sturdy snap box covered with fabric.
Inside is an elaborate VON LILIENFELD logo print in silver
Each glasses case comes with a high-quality microfibre cleaning cloth, and each cloth is coloured with the same design as the case itself. Dimensions of the cloth: 18 x 14.5 cm
The cases are carefully cushioned and the inside is covered in velour.
The case weighs only 110g
Our spectacle cases are suitable for regular sized glasses
Outer dimensions 16 x 6,5 x 4,5 cm