Tote Bag Shopping Vincent van Gogh Almond Blossoms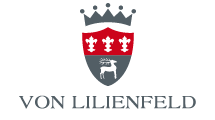 The almond blossoms are from a series of paintings that Vincent van Gogh did between 1888 and 1890 in Arles and Saint-Rémy in the south of France.
The almond blossoms may have been based on flower studies of a Japanese print by Kunisada that Theo and Vincent had acquired for their collection.
The bright colour reflects the paintings made in Arles and van Gogh's transformative work on the genre of still life.
The bag has black handles and can be closed with a zip.
The black rear without painting also sports a small zipped pocket.
Material: durable polyester (100%) with art print on one side, high colour brilliance
42 cm x 30 cm x 15 cm (Height x Width X Length)
size of handles: 45 cm
The bag has two inner compartments - dimensions approx.14 cm x 14 cm, with two outer compartments on the back - dimensions approx. 22 cm x 13 cm