Folding pocket umbrella auto-open-close telescopic Vincent van Gogh: Irises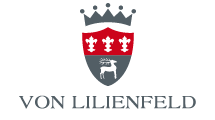 An overwhelmingly colourful experience in green, blue and violet, subtly accentuated with earthy reds - the design of the umbrella Iris transforms the famous motif into an extraordinary visual fiesta. The symbiosis of the strong colour dynamics and casual shapes makes the motif lively and delicate at once.
The painting was painted in 1889 in Saint-Rémy and is exhibited at the J. Paul Getty Museum in Malibu.
100 % protection from rain / 95 % UV protection
auto-open-close
The closure strap is made of the same material/design as the umbrella canopy and can be closed with a push button
An umbrella cover in the same material/design as the umbrella canopy is supplied.
Material: Fibre glass spokes, telescopic shaft, rubberised knob
Elastic fiberglass spokes make the umbrella robust and windproof
Canopy: 100 % Polyester
Closed: length 30 cm / Open: length 50 cm / Diameter 100 cm
Weight: 300g