Children umbrella Princess with Unicorn up to age 8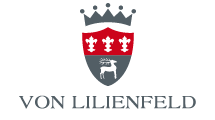 What young girl hasn't dreamed of being a princess with her very own unicorn?
The blue umbrella shows a lovely princess with her beautiful unicorn. The princess' crown adorns the top of the umbrella. The perfect item to brighten up any rainy day.
Safety for your child: only opens manually, no automatic button, flattened top, curved handle for a good grip, and light weight. (210 g)
When not in use, just fasten the umbrella using the sewn-on tab (in the same colour as the umbrella) and Velcro fastening.
Material: steel shaft, plastic ribs and stretchers, synthetic handle
Canopy: 100 % polyester
Umbrella diameter: 73 cm Shaft length: 60 cm