Children umbrella Princess with Castle (up to age 8)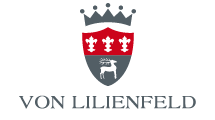 What little girl doesn't dream of being a princess with her own castle?
The yellow umbrella shows a pretty princess and her home, the castle, in the background. The princess's crown has pride of place on the canopy. This crown is sure to make even rainy weather fun.
Safety for your child: only opens manually, no automatic button, flattened top, curved handle for a good grip, and light weight. (210 g)
When not in use, just fasten the umbrella using the sewn-on tab (in the same colour as the umbrella) and Velcro fastening.
Material: steel shaft, plastic ribs and stretchers, synthetic handle
Canopy: 100 % polyester
Umbrella diameter: 73 cm Shaft length: 60 cm