Children umbrella Chick (up to age 8)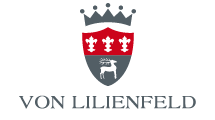 Here you can stretch out the rain to the head of a cute yellow chick - on which the sun soon shines again at the nice sight.

The shade is adorned by a small yellow feather crown. An umbrella that children and adults alike can fall in love with.
Safety for your child: only opens manually, no automatic button, flattened top, curved handle for a good grip, and light weight. (210g)
When not in use, just fasten the umbrella using the sewn-on tab (in the same colour as the umbrella) and Velcro fastening.
Material: steel shaft, plastic ribs and stretchers, synthetic handle
Canopy: 100 % polyester
Umbrella diameter: 73 cm Shaft length: 60 cm