Children umbrella Pirate (up to age 8)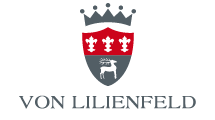 Many children will instantly connect with our pirate - who hasn't dreamed of sailing across the seven seas? This umbrella lets you explore the world while keeping you dry.
The swashbuckling buccaneer with his eye patch helps you forget the dark and grey rain clouds and have fun, even on the rainiest of days.
Safety for your child: only opens manually, no automatic button, flattened top, curved handle for a good grip, and light weight. (210g)
When not in use, just fasten the umbrella using the sewn-on tab (in the same colour as the umbrella) and Velcro fastening.
Material: steel shaft, plastic ribs and stretchers, synthetic handle
Canopy: 100 % polyester
Umbrella diameter: 73 cm Shaft length: 60 cm