Folding Pocket Umbrella Automatic Telescopic Theo Michael: Hommage to the Singing Butler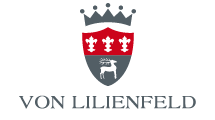 A stone's throw away from the beach, morning sunlight is streaming through the large windows, illuminating the oil paintings on the walls. With a distinct scent of turpentine pervading the air, the
artist Theo Michael sets himself up for another working day in his Larnaca studio.
Theo grew up in London's Pop culture of the 1970's. He returned to his birthplace of Cyprus in 2005 and took up painting, fusing his passion for the cinema and film with the local Mediterranean environment.
Theo presents the world as he sees it, a world of romance and nostalgia.
100 % protection from rain / 95 % UV protection
auto-open-close
An umbrella cover in the same material/design as the umbrella canopy is supplied.
The closure strap is made of the same material/design as the umbrella canopy and can be closed with a push button
Material: Fibre glass spokes, telescopic shaft, rubberised knob
Elastic fiberglass spokes make the umbrella robust and windproof
Canopy: 100 % Polyester
Closed: length 30 cm / Open: length 50 cm / Diameter 100 cm
Weight: 300g