Folding pocket umbrella auto-open-close Julia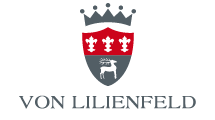 An elegant companion for everyday life and special occasions. Our pocket umbrellas are a practical everyday companion with their light weight of approx. 320g and the length of 29 cm, you can easily stow them in a bag.
Flower-shaped contours adorn this unusual umbrella.
The edge is printed all around with a row of notes, which will delight any music lover.
When dry, the umbrella is black and white. When it gets wet, it shows its true beauty. This umbrella changes its colours and the contours of the flowers shine in different colours.
100 % protection from rain / 95 % UV protection
auto-open-close
The closure strap is made of the same material/design as the umbrella canopy and can be closed with a velcro fastener.
A black pouch that closes with a drawstring is included,, dimensions 32 cm x 10 cm.
Material: Fibre glass spokes, telescopic shaft
Canopy: 100 % Polyester
weight. 320g
closed: Length 30 cm / open: Length 54 cm / Diameter 95 cm