Folding pocket umbrella auto-open-close Florentine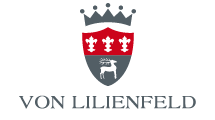 A true design wonder in black and white! Imaginative characters in an extravagant design adorn this pocket umbrella.
The highlight is the 8 cm pink logo on one of the segments. With their low weight of approx. 380g and the length of 29 cm, our pocket umbrellas are a practical companion in everyday life, you can easily stow them in a bag.
The shades have a UPF of 50+ (Ultraviolet Protection Factor), which means 98 percent of UV radiation is blocked.
auto-open-close
The closure strap is made of the same material/design as the umbrella canopy and can be closed with a velcro fastener.
A black pouch that closes with a drawstring is included,, dimensions 32 cm x 10 cm.
Material: Fibre glass spokes, telescopic shaft
Canopy: 100 % Polyester
weight. 380g
closed: Length 30 cm / open: Length 54 cm / Diameter 95 cm