This product is currently not available.
Umbrella Large 2 Persons Maxi black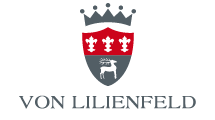 This 2-person umbrella from Impliva is simply elegant. With its very large rectangular shape it won't leave your partner standing in the rain. The umbrella offers enough space to protect two people. On the other hand it's narrow enough due to its rectangular shape not to need too much space in front and behind you. The highlight: The lower segments fold upwards when folded - so the umbrella is easy to carry
The handle is made of black plastic.
The closure strap is made of the same material/design as the umbrella cover and can be closed with a Velcro fastener.
Umbrella canopy is 148 cm wide and only 99 cm long / stick length: 83 cm, weight approx. 580g, hand opener
Particularly robust and windproof due to fibreglass rods with 8 segments.