Umbrella Automatic Motif Franz Marc: Blue Horse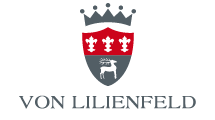 The famous German Expressionistic painter Franz Marc painted "Blue Horse" in 1911.
An image of natural grandeur and grace - the blue horse with head tilted gently to the side seems dream-like in a sketchy landscape; perhaps it waits for the onlooker's attention. A strong motif with complementary blue and yellow tones connected with each other through the white of the background.
100 % protection from rain / 95 % UV protection
Automatic opening, it opens easily at the touch of a button allowing it to be operated with one hand
The closure strap is made of the same material/design as the umbrella canopy and can be closed with a push button
Material: Fibre glass spokes, steel frame, steel shaft, black faux leather handle
Canopy: 100 % Polyester
Umbrella diameter: 100 cm / Shaft length: 88 cm
Weight: 400g