Pagoda Umbrella Sarah, black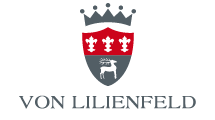 This umbrella has a charm all of its own, and it's the ideal accessory for romantics.
Its three bands of ruched trim and its pagoda shape made of 16 segments make this black umbrella a small, exquisite work of art which adorns its owner even in bad weather.
With its lovingly crafted details, this umbrella goes with any outfit.
The pagoda has a fibre glass frame, a black tip, and a curved decorative design over its black plastic handle.
100 % Rain protection / 95 % UV protection
manual opening
Fiberglass ribs, steel frame, steel shaft
Canopy: 100 % polyester
Umbrella diameter: 90 cm / Shaft length: 87 cm, weight 520g
Suitable for weddings, carnivals, traditional costumes and club parties, props, photographs and theatrical performances. Despite its extraordinary look, this umbrella is also suitable for everyday use