This product is currently not available.
Motive umbrella Hear" white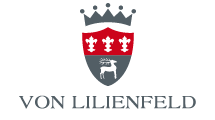 This gaily umbrella comes in a special shape: When open, it shows the outline of a heart. Rainy weather is hardly seem dreary with this impressive accessory from Impliva. As an elegant companion for a shopping trip or for protection on a rainy walk with your beloved, the walking-stick umbrella with a heart is a perfect match for the owner.
100 % protection from rain / 95 % UV protection
Material: Fibre glass spokes, fibre glass frame
manuel opening
manuel opening
The shaft is matted aluminium and the handle is padded with foam plastic.
Canopy: 100 % polyester
Umbrella diameter: 96 cm Shaft length: 82 cm