Umbrella Reflective Edge Finn blue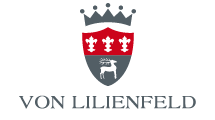 Colorful and colorful presents our "Finn" from the manufacturer Impliva. This umbrella gives you added security: A reflective strip on the edge of the umbrella protects it in the dark. It is better to see him through an umbrella. Another plus is that with 280 g it is a real lightweight under the umbrellas.
The closure strap is made of the same material/design as the umbrella cover and can be closed with a Velcro fastener.
The handle is made of black plastic.
Umbrella diameter: 102 cm / pole length: 82 cm, weight approx. 280g, hand opener
Particularly robust and windproof due to fibreglass rods with 8 segments.