Umbrella Changes Colour Maja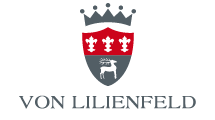 At first glance, the umbrella Maja from Impliva shows a white dot pattern on a black ground, reminiscent of flowers. However, as soon as you get into the rain or the canopy comes into contact with water, it immediately changes colour for about half an hour and the dots start being illuminated in a variety of bright colours. So you and your fellow men can enjoy an extraordinary accessory for cloudy days.
The closure strap is made of the same material/design as the umbrella cover and can be closed with a Velcro fastener.
The handle is covered with matching foam
.Umbrella diameter: 102 cm / pole length: 83 cm, weight approx. 320g, hand opener
Particularly robust and windproof due to fibreglass rods with 8 segments.