This product is currently not available.
Motive umbrella "Lisette"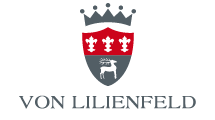 Lisette the walking-stick umbrella is printed with countless beautiful red roses. With their delicate green leaves, they are wonderfully offset against the black background. "Lisette" is always a good companion - be it to a romantic rendezvous or simply to make the travel to office a little colourful.
100 % protection from rain / 95 % UV-protection
Fibre glass shaft and black plastic grip with rhinestone inlay
Canopy: 70 % polyester, 30 % cotton
Canopy diameter: 85 cm Shaft length: 90 cm