This product is currently not available.
Long Silk Scarf Satin Eva Maria Nitsche: Longing Leopard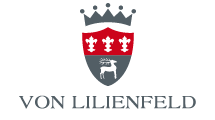 Some form of philosophy of life, always seems to serve as the backdrop for her opulent arrangements: Do not take yourself too seriously, overstepping conventions, play with aesthetic laws, create your own colourful worlds, configure whatever makes you happy: Everything is allowed, as long as it is assembled into a distinctive style. The Leopard retains complete concentration in this heavenly garden of Orchids, Pearls and Peacock feathers.
The scarf is made of 100 % silk (satin).
Exquisite color brilliance through high-quality printing process.
Material Satin is a high-quality, glossy silk, with perfectly expressed colors.
The edge is hand rolled which looks much higher quality than a sewn edge.
Dimensions: 172 x 42 cm