Lea, creme MADE WITH SWAROVSKI® ELEMENTS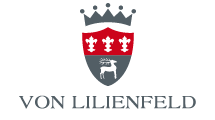 Clear-cut styling and up-market looks transform this creme umbrella into a real eyecatcher. The umbrella canopy is inlaid with 72 genuine SWAROVSKI® ELEMENTS. They complement the overall optical impression and create a real one-off design masterpiece.
100 % Rain protection / 95 % UV protection
Canopy: 70 % Polyester, 30 % cotton cloth
Umbrella diameter: 90 cm Shaft length: 87 cm
The MADE WITH SWAROVSKI® ELEMENTS rating appears only with those products, which are decorated with real SWAROVSKI® ELEMENTS.