This product is currently not available.
Design umbrella (Folding umbrella) "David"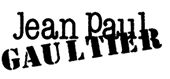 The black folding umbrella is a real design highlight amongst all umbrellas. The piercing on the sheath and the canopy make the umbrella to an elegant an yet contemporary accessory. "David" is suitable for all dressing requirements, making it at home with the classic business suit as well as sportswear.
Auto-open
Canopy: 100 % polyester
Umbrella diameter: 29 cm / Shaft length: 55 cm (open) Diameter: 98 cm