This product is currently not available.
Lace umbrella "Julie" white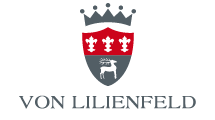 The lace umbrella Julie is quite impressive with its attractive and harmonious design. The white umbrella can be combined with many clothes and underlines the elegance of the wearer. Make a picnic, walk or a visit to the city more joyful with the walking stick umbrella Julie as an enchanting accessory.
Material: The shaft and handle are made of wood (natural colour)
sun protection
Canopy: lace cotton
Umbrella diameter: 75 cm Shaft length: 78 cm sun protection