This product is currently not available.
Design Umbrella "Colette", pink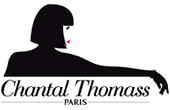 The walking-stick umbrella is markedly feminine with a dash of playfulness. The decorative main element, a large black bow is hard to miss on a background. It appears that the bow is meant to tie the umbrella's fabric in pink. Fashion conscious women can underline their repertoire of meaningful clothing with this designer umbrella.
Canopy: 100 % polyester
Umbrella diameter: 85 cm
Shaft length: 85 cm