This product is currently not available.
Design umbrella "Anouchka" red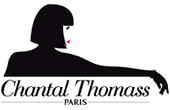 The walking-stick umbrella Anouchka and its owner present an unusual look and an obvious allusion to the erotic. This unusual design with a corsage element is sure to command attention. It demonstrates feminine playfulness. It makes for an ideal accessory to a figure-hugging look.
Canopy: 100 % polyester
Umbrella diameter: 98 cm Shaft length: 92 cm