This product is currently not available.
Desgin umbrella (Folding umbrella) "Venice"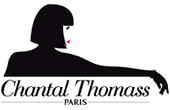 Venice is designed to appear unostentatious. The black fabric with clean lines give it a demure elegance. Shining rhinestones remind of the night sky, helping to associate with a night at the Venetian carnival as the name suggests. This interplay of mystique lends the owner a gentle whiff of romance.
Canopy: 100 % polyester
close: Shaft length: 20 cm open: Umbrella diameter: 90 cm / Shaft length: 53 cm